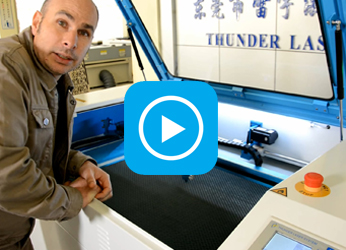 Thunder Laser Video
---
How to choose a reliable laser cutter
WATCH NOW
▷ How to choose a reliable laser cutter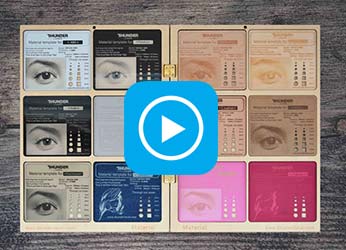 Thunder Laser Video
---
Laser Samples Parameters
WATCH NOW
▷ Laser Samples Parameters
Thunderlaser Maker | Shenzhen International Maker Week was ended perfectly
Foreword: On Sept. 15 to 18, 2017, Shenzhen International Maker Week was held successfully in Shenzhen Exhibition Centre. This exhibition was called "MAKE WITH SHENZHEN", a number of entrepreneurs exchanged entrepreneurial experience and docking maker project according to Maker Achievements show, Interactive exhibition, Entrepreneurship competition and so on. It is a surprise Thunderlaser Maker had a good performance in this Maker activity and earned much applause from live audience, so Thunderlaser Maker can walk into the door of education.
Many people came to our exhibit and experienced our laser cutter in 4 days. And they were very interesting in this laser cutter machine.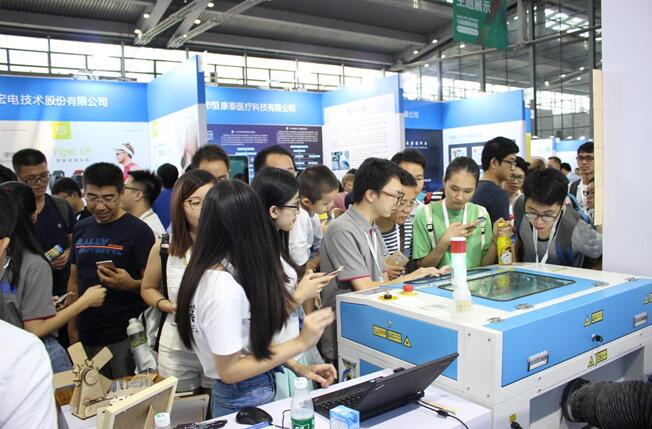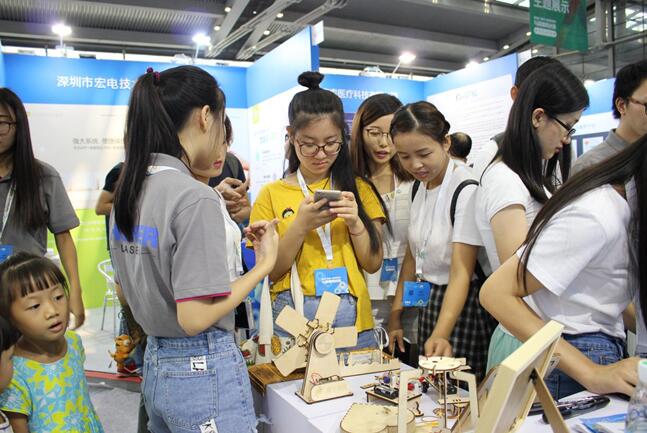 Special DIY named card, changing Terracotta Warriors, Creative hand-painted and woodcut painting with full of memories. They became popular projects. And so many experienced people said that they just heard and saw the laser cutter and thought it was hard to be operated before, but after experience, they found the laser cutter was easy to operate and it was amazing to making many funny things.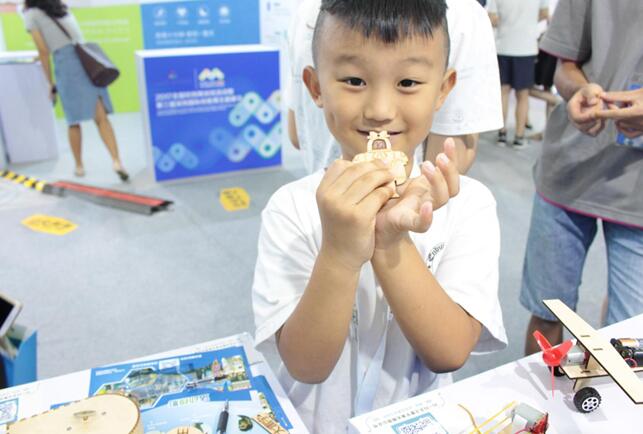 The changing Terracotta Warriors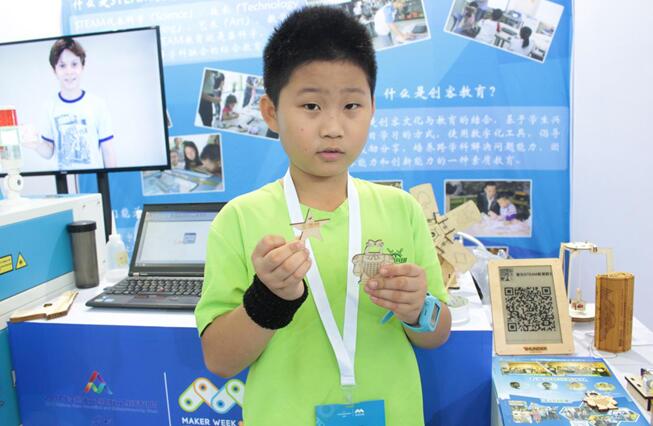 DIY Name Card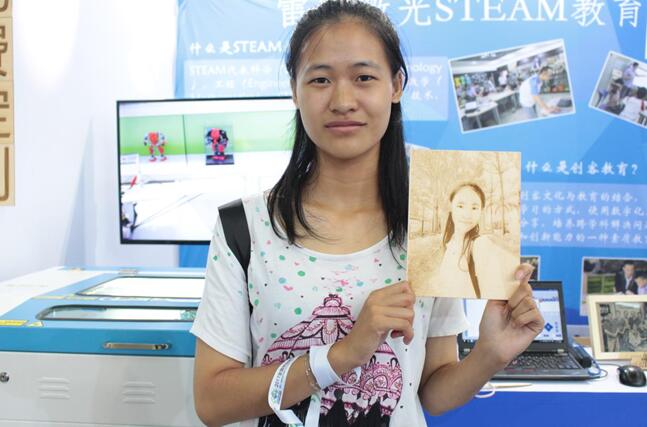 The woodcut with full of memories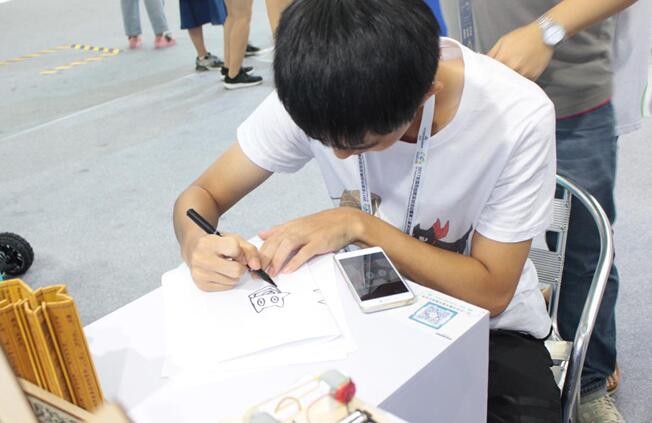 Creative hand-painted
With the idea of "Mass innovation, mass Entrepreneurship"was put forward, ,more and more people pay attention to the "innovation and entrepreneurship" work. At the scene, student groups said, they are looking forward to operating the laser cutter in their school and they want to start a business in the future.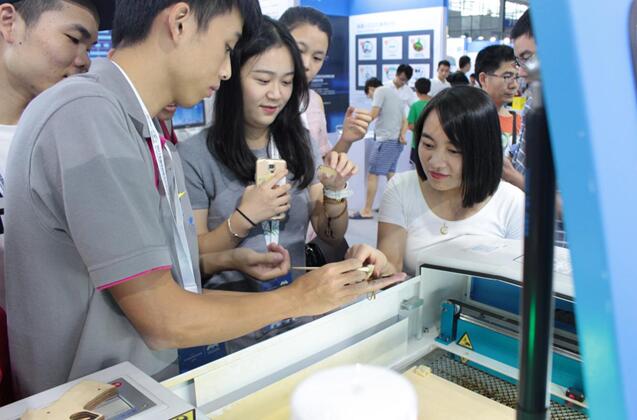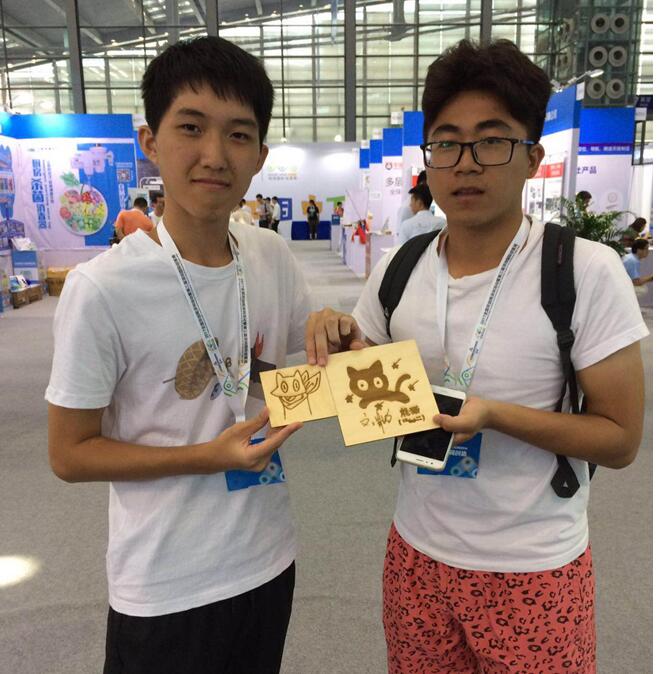 MAKE WITH SHENZHEN, a lot of exhibitors visited our exhibit. Many celebrity, maker habits and education worker communicated with each other about maker and STEAM education in order to make a progress. Social progress needs every worker in different working area to study and share together.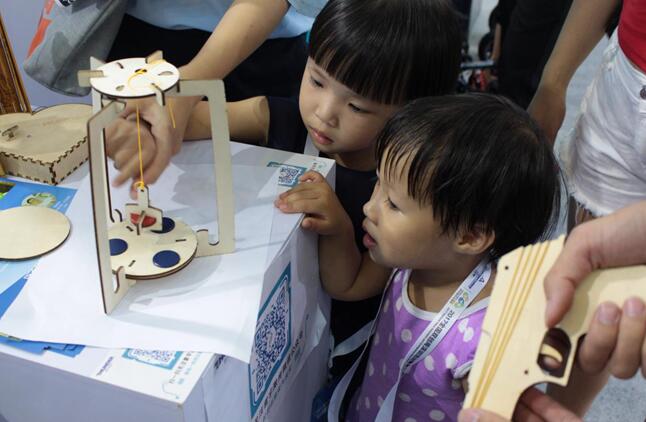 At last, let's say hello to the world and ourselves in the end of Shenzhen International Maker Week. Maker will create the future with you and Thunderlaser will together with you.