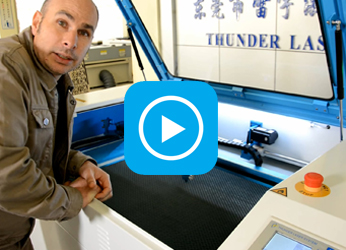 Thunder Laser Video
---
How to choose a reliable laser cutter
WATCH NOW
▷ How to choose a reliable laser cutter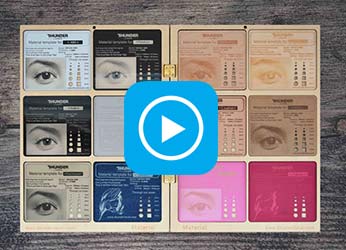 Thunder Laser Video
---
Laser Samples Parameters
WATCH NOW
▷ Laser Samples Parameters
Nolan's thunder laser day – focus on service
Customer's address: Seattle, USA
Time difference: -16
Ex-factory date: Dec. 25th 2014
Model: Mars 130
Problem: optical path adjustment and some trivial problems
After-sale supporting time: May 22nd,2015 23:00-03:30 of the other day.
Service persons: Tom&Nolan
It was 8:00 p.m., David called on Skype and told us there were some problem with his machine—-the materials could not be cut through with normal power and parameter settings. The thing was that it was off workingtime; David was at home while his machine was in the factory. So we couldn't have a look and directly check what the problem was. According to descriptions from David, our tech person Tom sent a detailed email about detecting steps to help David check how the problem came into being.After a few emails, we made sure that it was the trouble of optical path. In order to help David quickly solve the problem and lessen his loss, we decided to contact David at 23:00 BeijingTime (working hours for Seattle).
We demonstrated the whole operating process by video chatting (Skype), so as to help David easily understand how to adjust the optical path. David was very kind and patient. He followed with Tom step by step to check the laser tube, reflective mirrors and focus distance, etc. His factory was noisy at that time and we can hardly hear each other. So we stopped voice chatting and typed directly in Skype and showed him how to adjust from the webcam. After threehours'efforts, most of the problem was solved. And for the rest, David said he had known well about his machine through this period of time, he could manage it by himself now. It was 03:30 a.m. , we can finally go to bed with a sigh of relief.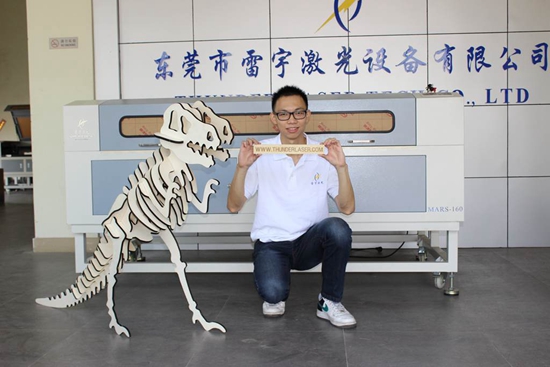 Popular Pages