About Thunderlaser
Welcome To Thunderlaser
Dongguan Thunder Laser Equipment Co., Ltd. is professionally engaged in producing laser cutter and laser engraver as well as the research and development of laser control system. Thunder Laser has been always devoted to offering domestic and international clients good service related to laser cutting and engraving. Thunder laser's CO2 laser cutter and laser engraver are good for processing most of the non-metallic materials like :Cloth, Acrylic, Wood, Leather, Paper, Rubber, Plastic, glass, Ceramic, and Rostone, which can be widely used to various industries, like: Advertisement sign, Architectural Model makers, Art and Craft, Clothing, Printing and Packing. Besides, 3D engraving on wood and marking on some metals are no longer impossible by using the High Resolution head that created by our company.
Rigorous rules in procurement ,research and development, producing ,quality testing ,after-sales service and other key parts; typical management mechanism of our own; standard quality control in production line ,which made our offerings have gotten certifications of the CE and FDA earlier. With the direction of the technical experts from Germany, we have established distinctive advantages of our own and have won perfect appraisement in the international market especially Europe and America. To be the best for serving clients is Thunder laser's business philosophy. We have always been committed to offer clients the perfect laser products and the most professional after-sales service. What we are pursuing is to make clients be satisfied with our products and get their recognition. That is our main motivation. Thunderlasers welcome you to create a better future together with us.
Thunderlaser
Our Company
Thunder Laser service Team
Thunder laser service team will provide you professional consulting service and technical support. If you have any question, please contact us freely.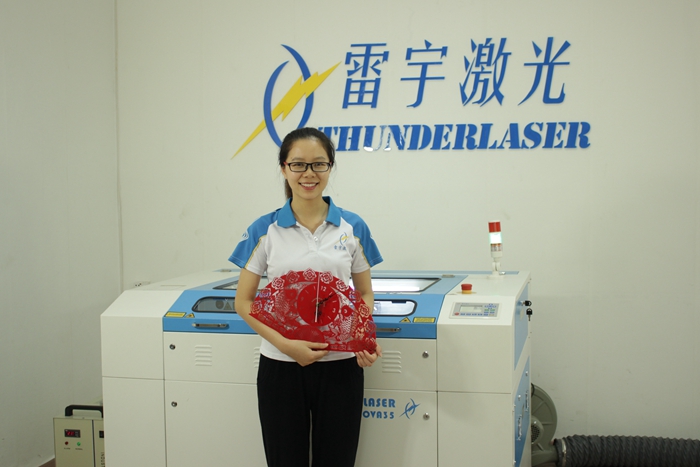 VIP sales manager-Amy
Amy is a reliable and rich experience laser and trading counselor. She has quite deep patient for answering every distributors' question, our distributors all trust her very much since she's always careful to keep their requirements in mind and make sure every laser order arrive at them successful, she's thoughtful to help distributor providing latest laser news and expend local market.
Just feel free to contact with her if you have any question:amy@thunderlaser.com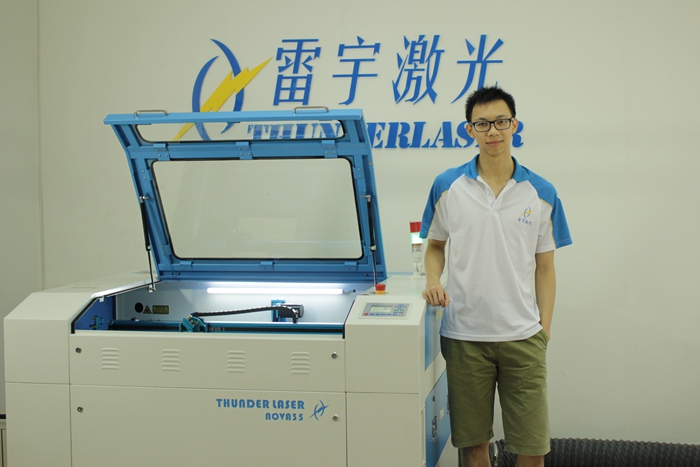 Senior sales person-Nolan
Nolan is a warm and responsible person. He is willing to help every customers solve their problems and provide useful suggestions on CNC forum. After one year training, he knows more about the machines and has unique ideas about laser industry. Nolan can solve the problems and provide some opinions in other industries at the same time; it can help the customers to develop new business.
No matter business consultation or after sales problems, he will give a satisfactory answer. His email is nolan@thunderlaser.com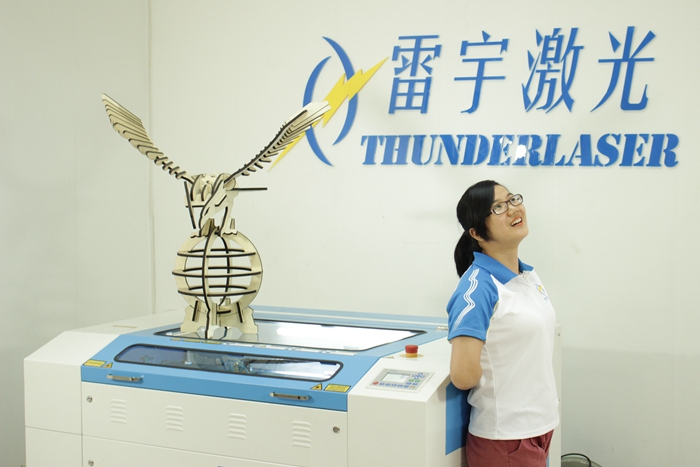 Sales Person-Yumiko
Yumiko is an enthusiastic girl to life and job. She smiles to everyone, colleagues, customers, friends and even strangers. She has very strong sense of responsibility and initiative. Any customer has any question,She always replies him/her very quickly and has good communication with very customer.
If you want to learn more about laser system, please don't hesitate contact her.Email: yumiko@thunderlaser.com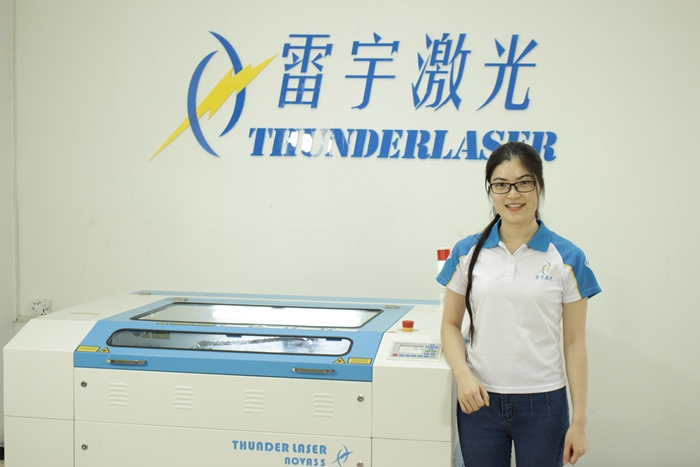 Sales person-Ada
Ada is an intelligent girl with infinite interest in laser machine. She thinks it's funnyto work in Thunder Laser and make wonderful laser samples by herself.She feels happy when helping people get their satisfactory laser machines. If you have any questions about Thunder Laser, just feel free to contact her.
She is always here being ready to offer help.ada@thunderlaser.com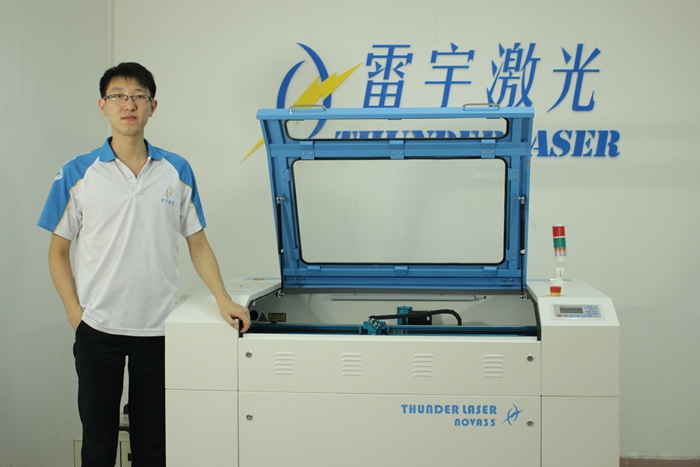 Senior Technical Engineer-Tom
As the most experienced technical engineer in Thunder Laser, Tom has helped lots of customers to fix their machine troubles. Besides, he isworking hard to learn more about laser tech and do after sales job, no matter it's daytime or night, weekdays or weekend. Thus he wins very good reputation from all of us. As you can see from our company website, most of the technical information and documents were collected and organized by him.
If you have any laser problem, don't hesitate, just contact Tom at tech@thunderlaser.com