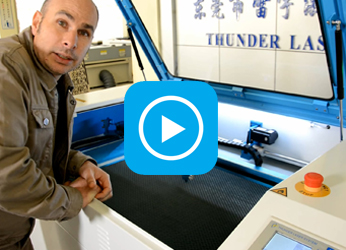 Thunder Laser Video
---
How to choose a reliable laser cutter
WATCH NOW
▷ How to choose a reliable laser cutter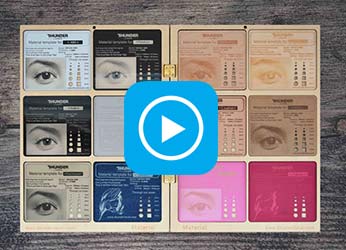 Thunder Laser Video
---
Laser Samples Parameters
WATCH NOW
▷ Laser Samples Parameters
Luke's laser cutting introductory tech course was a complete success
Preface: On April 3, 2017, the lecturer Luke cooperating with Seg Maker Space and Thunder Laser held a hands-on laser cutting activity at SEG Science & Tech Park in Huaqiang North, Shenzhen. And the event was a success.
They experience the same fun though in different ages and from different countries.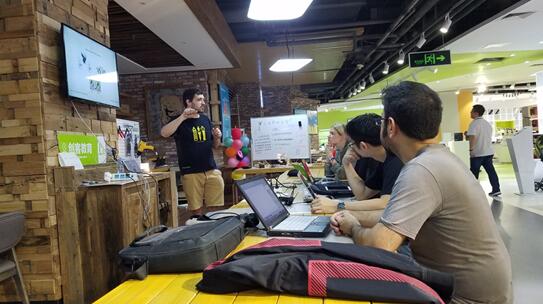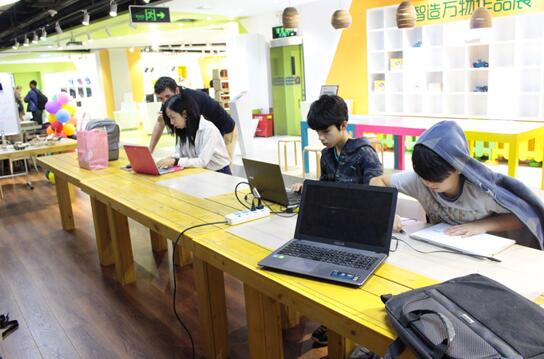 Coming from China, USA, South Africa, Italy, Japan, they proves us differences of age and language are not a problem at all. They enjoying learning the introductory laser tech and would like to share with each other.
Encourage children to develop comprehensive abilities in science, technology, engineering, mathematics and art to enhance their core competitiveness. Give children the opportunity of all-round development and form their advantage in the process of growing up little by little.
Explain, draw design drawings, learn laser software, and learn machine operation.
First of all, Like gave the students a theoretical part of the laser cutting introductory technology, reveal the principle of laser cutting, so that students can more easily receive and understand the knowledge of laser cutting machine technology.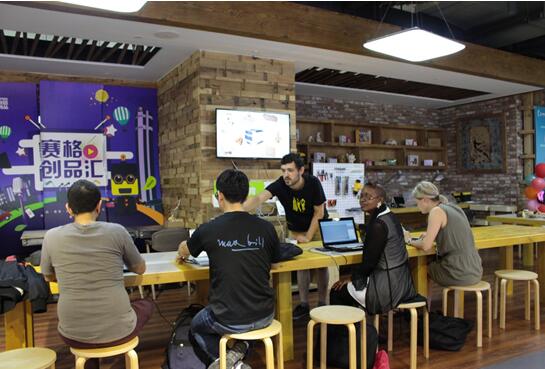 Making your idea come true isn't a challenging.
Next, Luke guided the learners to draw out their ideas, and turn them into reality.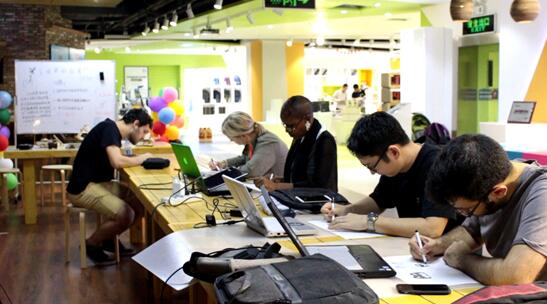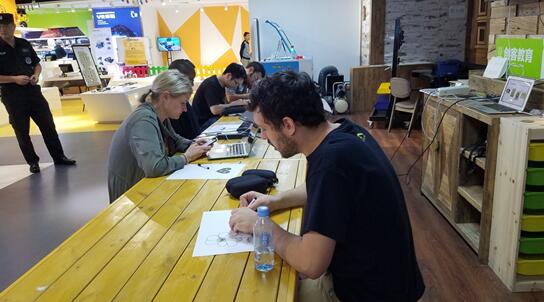 Serious and focused.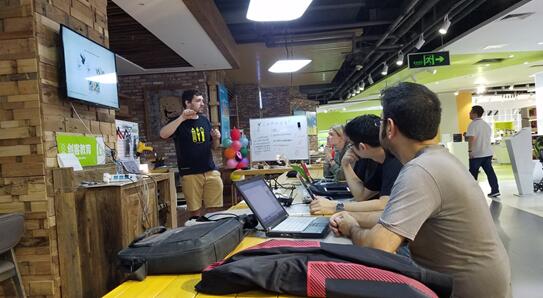 Draw up the drawing to explain.
Laser software, the key to conduct laser cutting.
Luke began to explain the role of laser software, how to use laser software, and how to set the parameters according to the needs. Learners were all immersed in this entertaining learning atmosphere!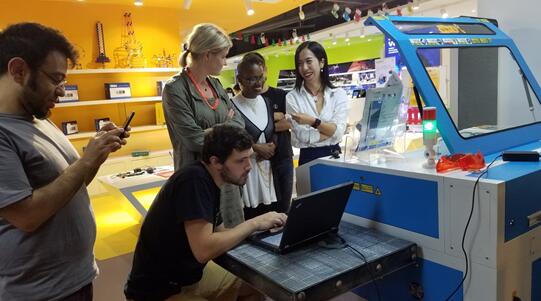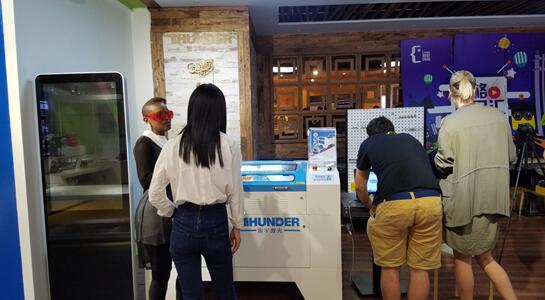 Easy to use with the simplest operation .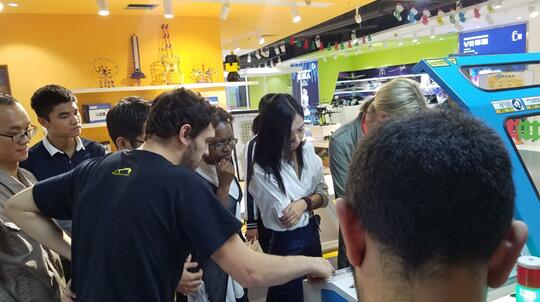 Learn for fun and learn in fun.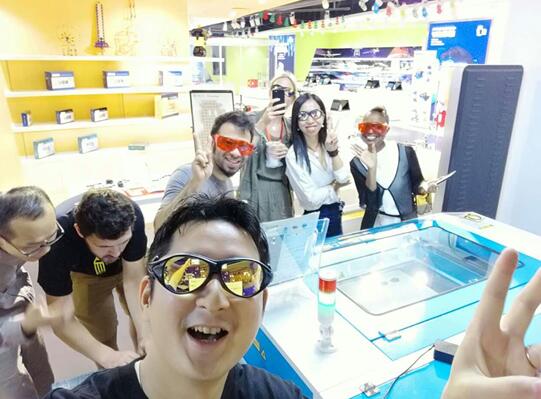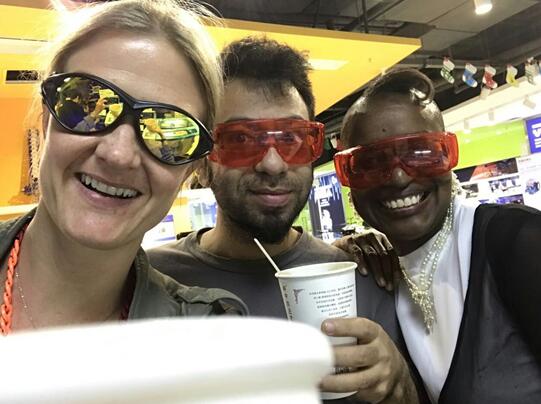 Take a break and take a selfie.
Works disply.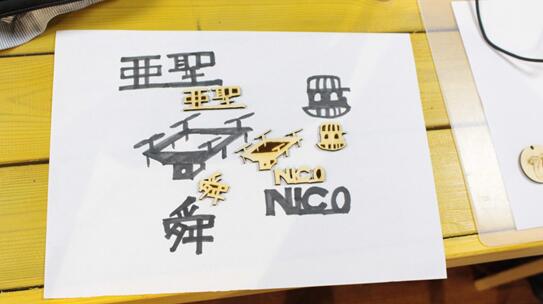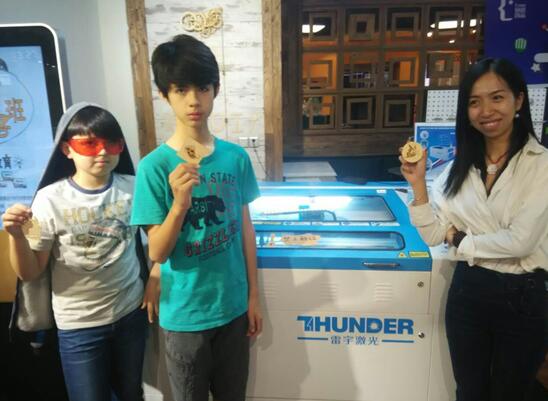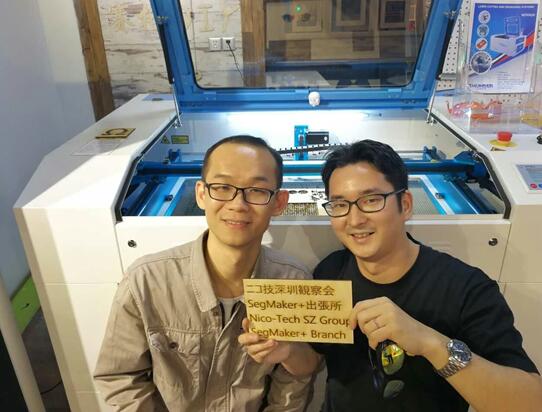 Simple but creative.
After displaying the works, the participants expressed their satisfaction for what they learned and their harvest to know about laser systems and the specialized way of using them.
Endorse Thunder Laser.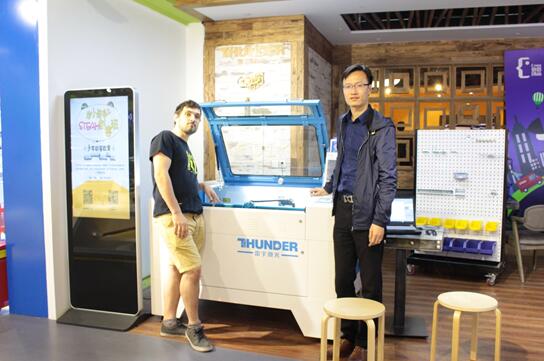 Picture of Luke and General Manager of Thunder Laser.