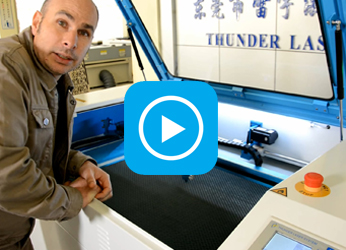 Thunder Laser Video
---
How to choose a reliable laser cutter
WATCH NOW
▷ How to choose a reliable laser cutter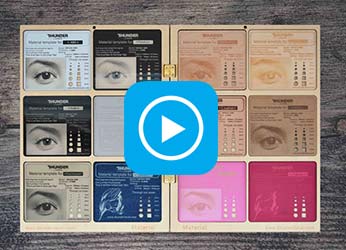 Thunder Laser Video
---
Laser Samples Parameters
WATCH NOW
▷ Laser Samples Parameters
【Thunderlaser View】STEAM Education—- Children's Creation
Preface:Recent years, all kinds of scientific activities are promoted around the country and teenagers are the focus group to be cultivated the national science and technology education. They are encouraged to develop and improve in science, technology, engineering and mathematic fields. Their enhancing in comprehensive quality and competitiveness also comply with the strategy requirements of prospering China through science and technology.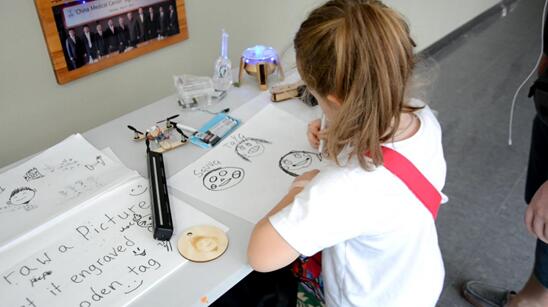 On May 6th,2017, the famous STEAM course tutor, Luke, held an entertaining course of children's creative works at International Medical Center of Shenzhen software industrial park, which got consistent positive reviews.
Encourage children to develop comprehensive abilities in science, technology, engineering, mathematics and art to enhance their core competitiveness. Give children the opportunity of all-round development and form their advantage in the process of growing up little by little.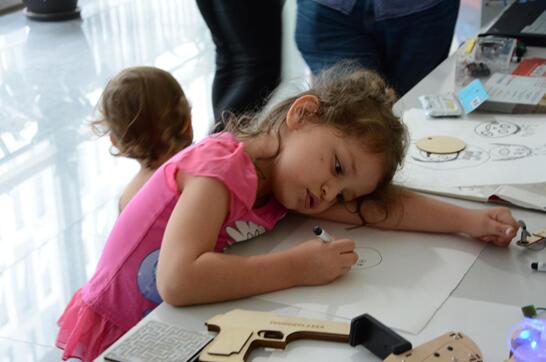 There were something different in Luke's course this time. Combining with children's interests and hobbies, he formulated a series of relevant activities. Drawing should be one of the parts. Children were encouraged to turn their ideas into paintings and then the laser art crafts. They wandered in their dreams, and brought something fun, unique and invaluable to us.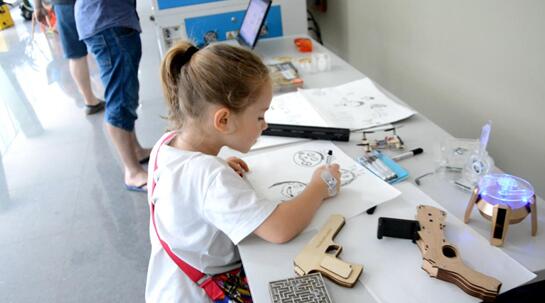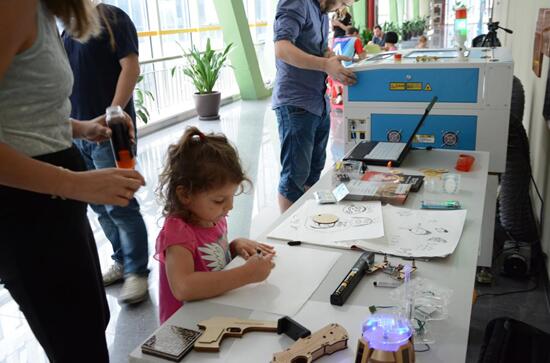 Create, and nothing is impossible. Using laser system to turn the paintings into art crafts, you are just limited by your imagination. This process also helps children dig out greater potential and more advantages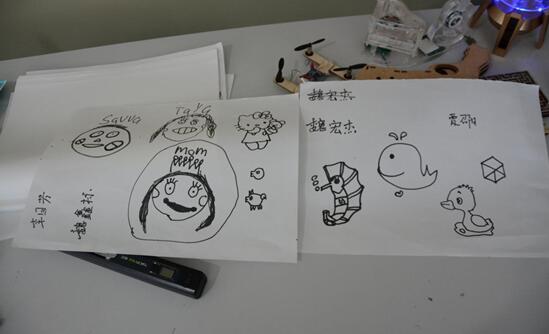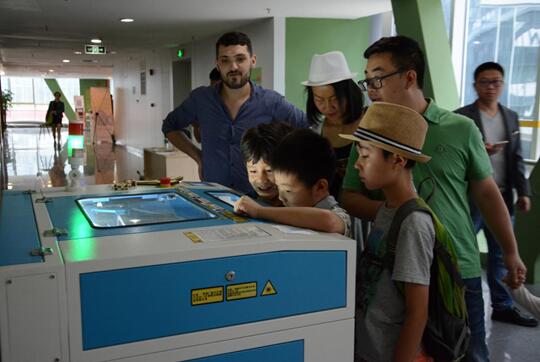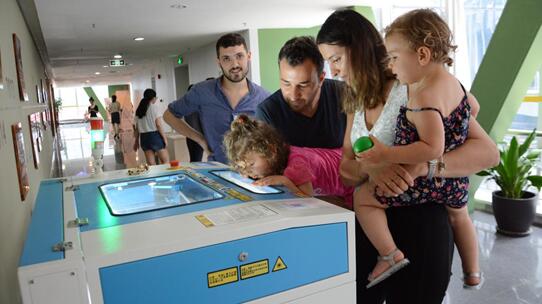 Recognitions are always important and encouraging to Children. During the course, confidence, smile, and pride are on their faces. Their successfully using the easy-operated and multifunctional laser system raises their interests in this mystery world. Thunder Laser system did not only make their ideas in head come true, but also give them more sense of achievement.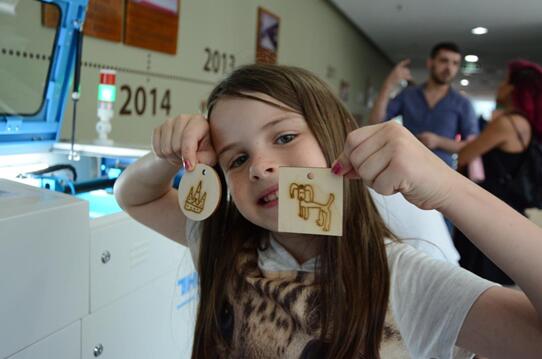 Confidence.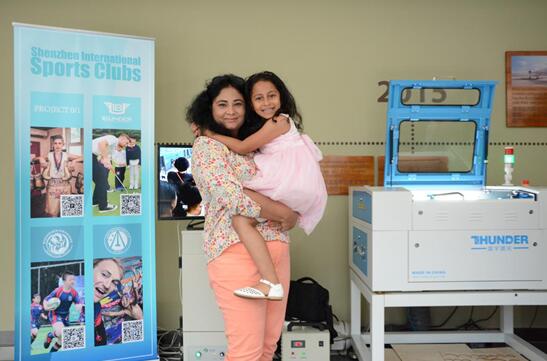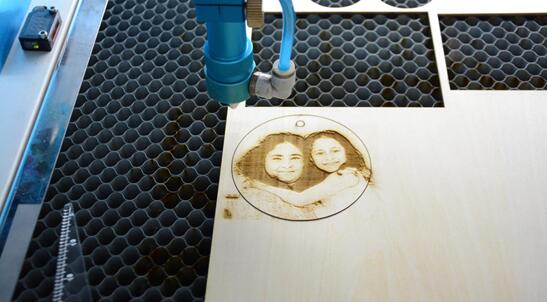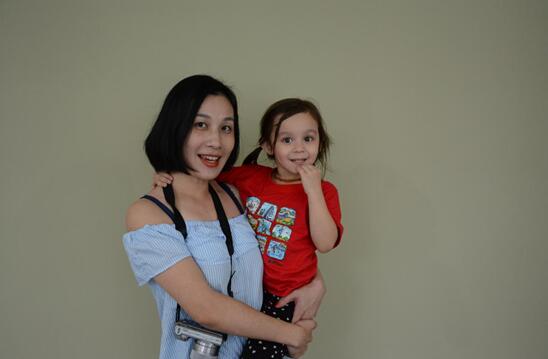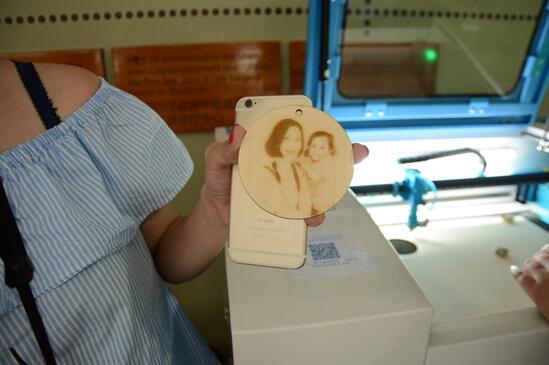 Keep this moment of happiness.
Creation maker education starts from making small things. Experiment of every step with knowledge and fun accumulated and developed children's abilities to think, to make and to solve problems, so can they develop their own thoughts and opinions when facing with problems in reality..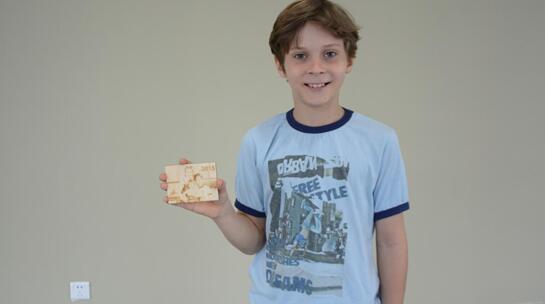 As a manufacturer of top laser systems and producer of specialized laser tutorials, Thunder Laser would like to shoulder the mission of facilitating "Created in China" by 2025 with our responsibility to the society. That's why we held so many creation educational activities to help children develop their comprehensive ability and to contribute to improving the country's competitive power.
A journey of a thousand miles begins with a single step. See you at next maker space!.