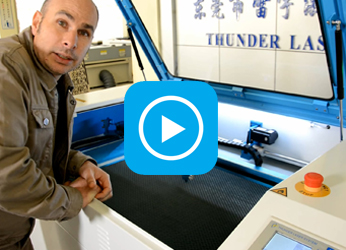 Thunder Laser Video
---
How to choose a reliable laser cutter
WATCH NOW
▷ How to choose a reliable laser cutter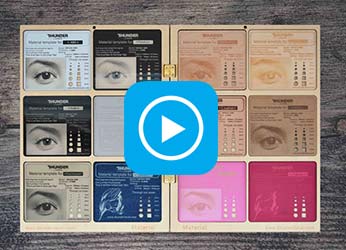 Thunder Laser Video
---
Laser Samples Parameters
WATCH NOW
▷ Laser Samples Parameters
【Thunderlaser View】Customers visit us and bring new boom
On February 27th, 2017, two ladies from Hong Kong visited our company to learn something about laser applications. After consulting the information about the application and operation, they knew more about Thunder Laser and also came up with many new ideas.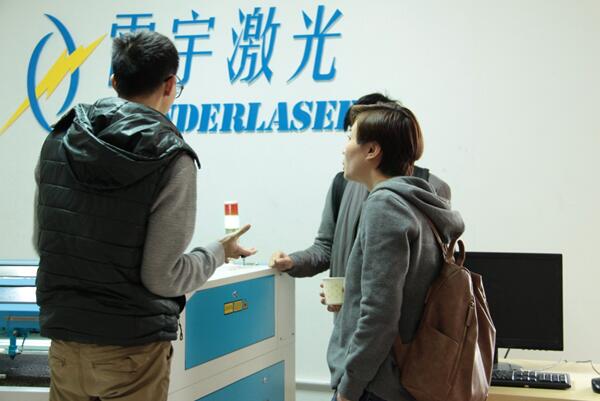 Customers were fascinated with laser
Every customer's visit, every exchange collision, and the germination creativity, will eventually be progress for both sides. Thunder Laser convinced that every interaction with the customer is to understand the needs of customers and for our own as a whole upgrade.
Following the visit of new customers from Hong Kong, US and Mexican customers also traveled to visit us on the 28th of this month to witness the steady rise of Thunder Laser and make some testing on their special product. These four friends coming from different regions came to China with excitement. It is laser that gathers people from different places together. It is laser that let us be a family.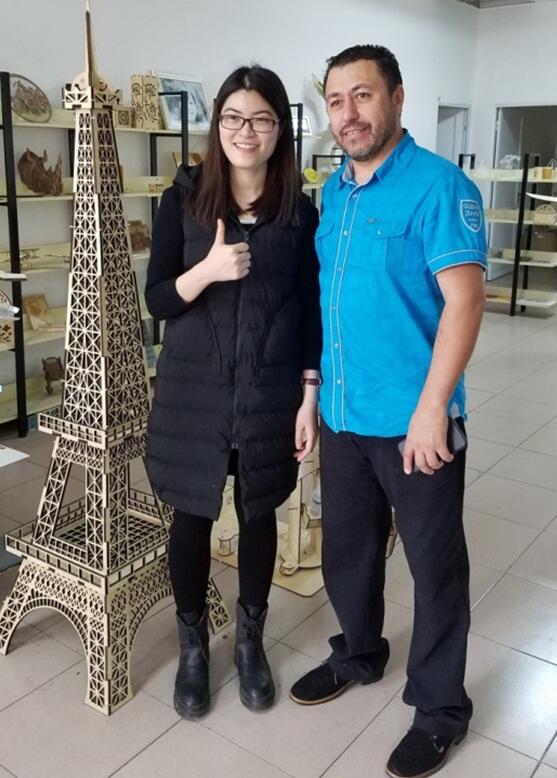 Visit the sample room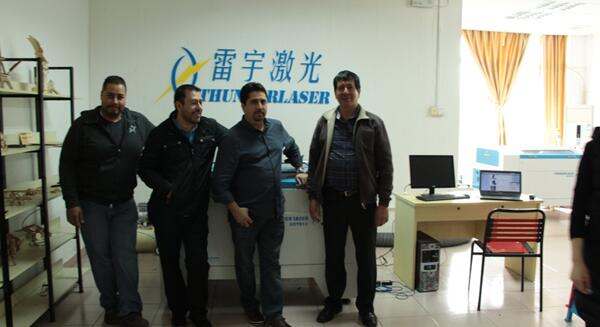 Group photo with the machine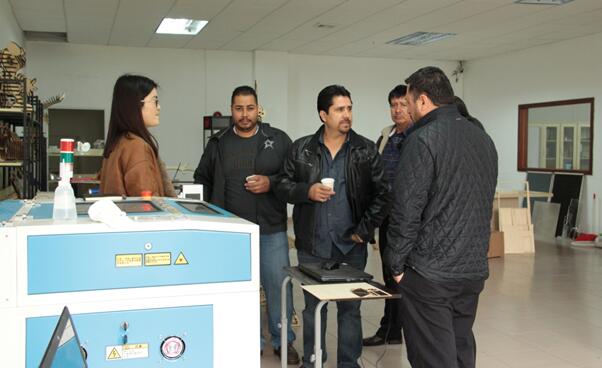 Learn about machines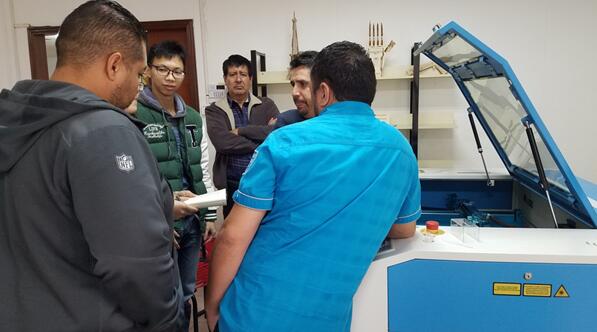 Talk with our tech persons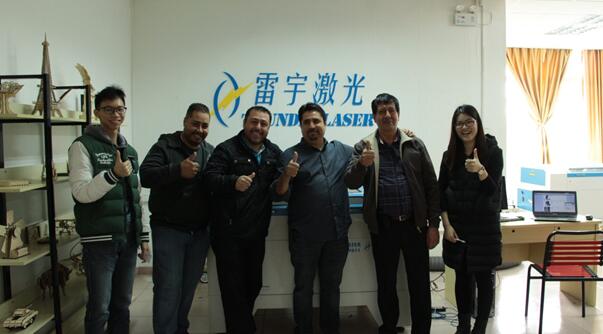 Thumb up to Thunder Laser
In 2017 we are lucky. Because we have friends all over the world who trust in us and love laser the same as we do. Every customer and visitor composes big luckiness for Thunder Laser.