Why the Y axis cannot work suddenly?
1. Please check if the rotary switch is turned on,like below: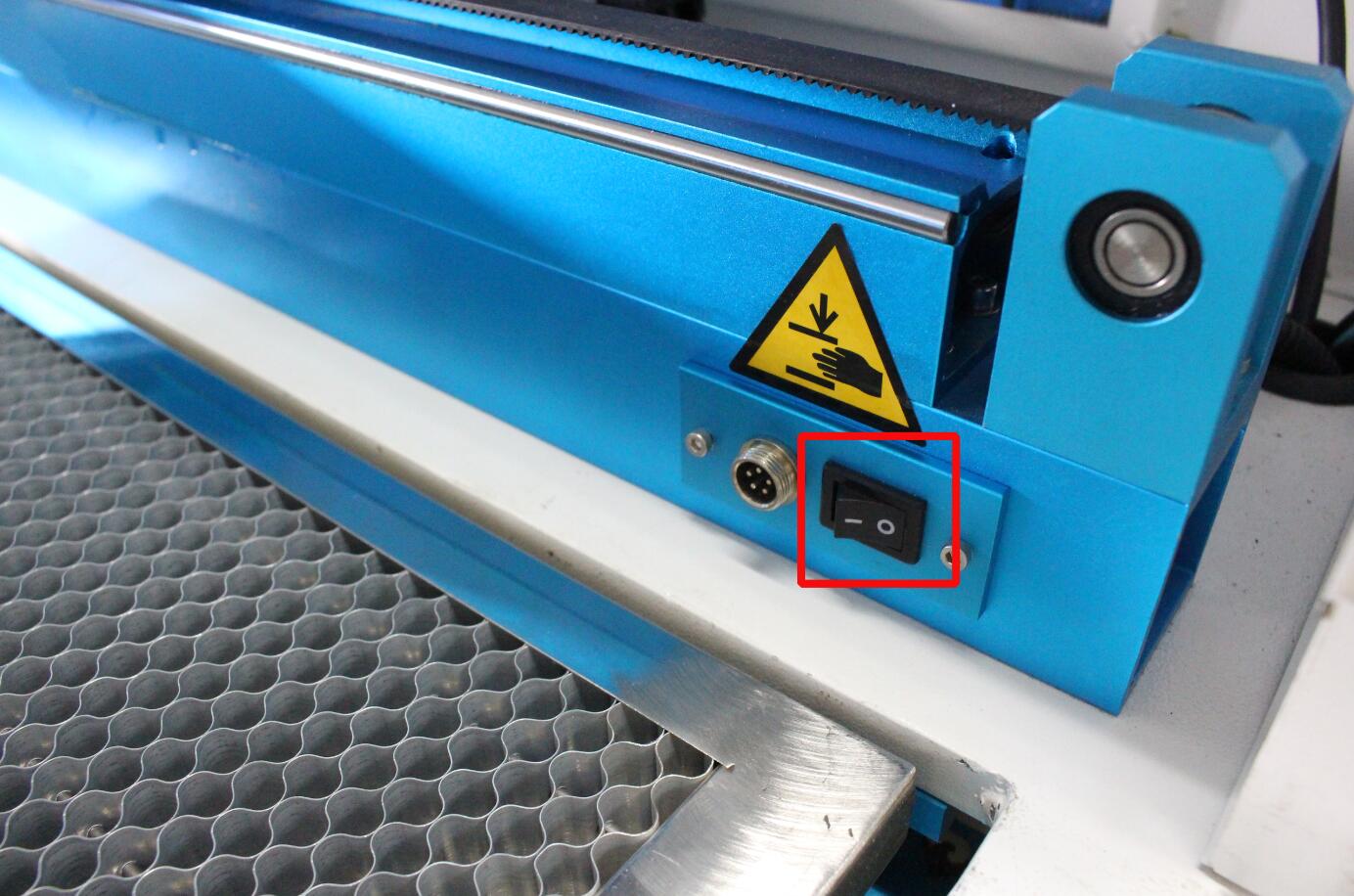 PS: Turning to "O" off means all is normal.
If it is "-", please turn off to "O" and press the reset on control panel.
2. if the rotary axis switch is off and the problem still exist, please check the Y axis driver, see if the indicator light is red, like below.
PS:Green light means its normal and red light means the driver or motor is faulty.
If it's red light, please turn off the laser machine and turn on again. If the problem still exists after restarting, please exchange Y axis driver with X axis driver, see if the light is still red.
After replacing, if it turns to the X axis doesn't work; it proves that the problem is caused from the y-axis driver.
If there is still red light on Y axis driver, please count the flashing times of the red light (it keeps flashes one time, and it will stops several seconds and then flashing again). And please tell us the flashing times because the times it flashes can help our tech person to tell the root cause.
If you have checked the machine following above steps and still cannot make sure the problem (or maybe you need replace the parts), please contact with our tech team by email:
tech@thunderlaser.com