How to run several laser machines with one PC
If there are several USB interfaces with your PC, it's able for one PC (laser software) to connect with several machines.
But pc will does only communicate with one machine and sending the file into the laser in the same time
For USB connection as below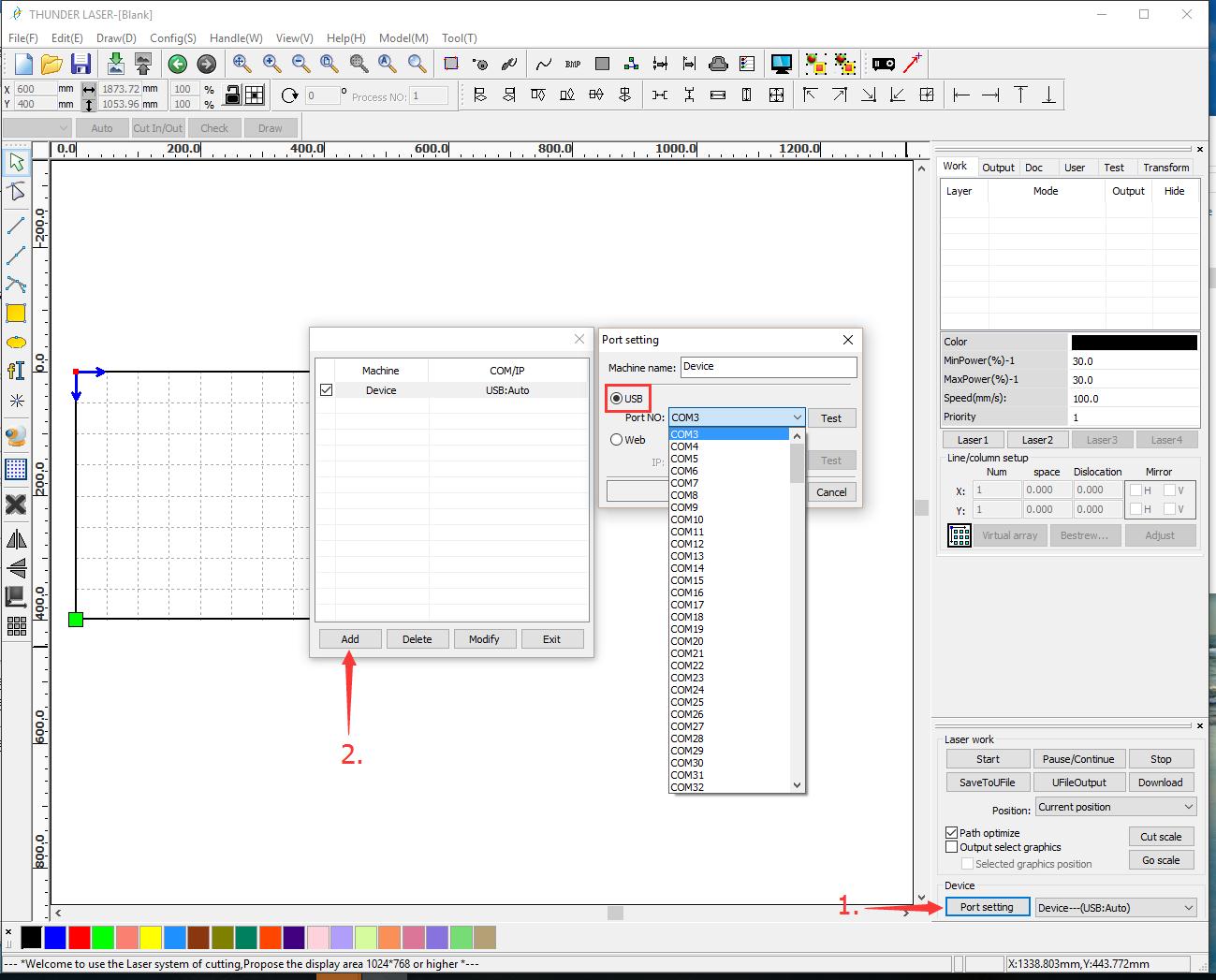 1. When connecting with the first machine, it's connected automatically as default.
2. When connecting with the second machine, please click the "Add" below, then click "USB" and choose COM3 (or other ports).
3. When connecting with more machines, it's the same as 2. (Just choose different COM ports)
If you use Ethernet interfaces,please refer to the following video teaching you how to set network. And the way of adding more Ethernet port is the same as above.
https://www.thunderlaserthai.com/how-to-use-your-laser-software/19-how-to-connect-the-laser-using-a-ethernet-cable.html