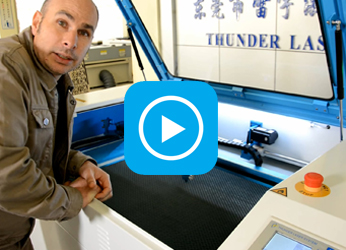 Thunder Laser Video
---
How to choose a reliable laser cutter
WATCH NOW
▷ How to choose a reliable laser cutter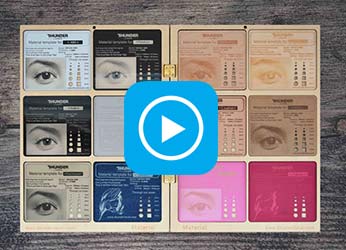 Thunder Laser Video
---
Laser Samples Parameters
WATCH NOW
▷ Laser Samples Parameters
Nova 51
Release Time:2019/07/01 products Browsing Times:707
Nova – Laser System
The NOVA laser cutter carries all the best functions like servo motor and excellent engraving quality with high resolution etc.Users can also choose RF tube to reach an even higher cutting and engraving quality.And we also add much more user friendly designs to this excellent series.
Standard Features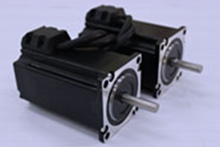 Hybrid servo motor
1000mm/s speed for engraving photo, super smooth vector cutting quality.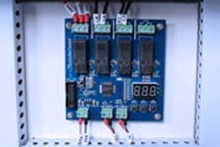 Smart board
Control the exhaust fan,air assist, and alarm lamp automaticly, energy saving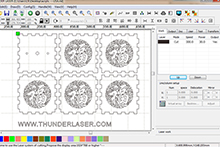 Laser software
RDWorksV8 laser software.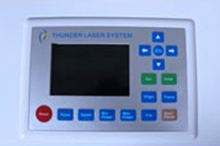 LCD panel
Set speed, power, and more directly from the LCD panel.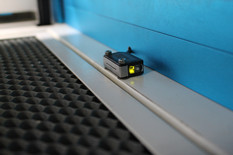 Auto focus
Help the user to set focus Easier. (based on motorized table)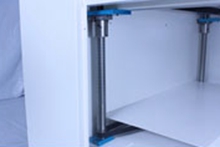 Motorized table
Control the table up/down from LCD panel directly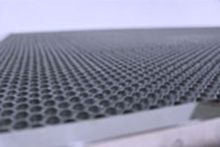 Honey comb table
Reduces underside reflections.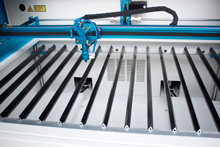 Aluminum blade cutting table
Reduce the influence of the reflection of laser.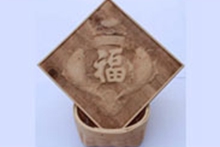 3D Engrave
Engrave high quality 3D photos directly.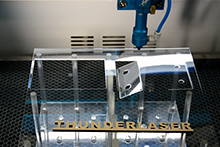 3D cutting
Achieve "3D cutting" on some materials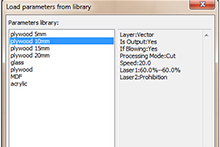 Parameter library
Help you to save times.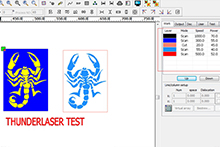 Color mapping
Change the working speeds and power by using color settings.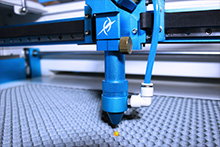 Visible Red Dot Pointer
Make the laser beam "visible".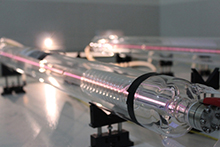 High quality laser tube
Every laser tube must pass the strict quality control test.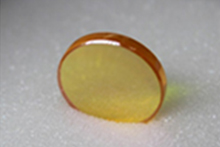 High quality optics
High quality optics.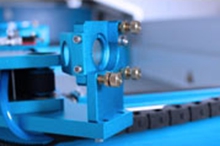 Mirror mount
Thunderlaser easily re-adjusting 3D mirror mounts.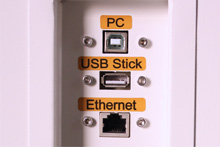 Connection ways
High-speed Ethernet line or the USB cable line.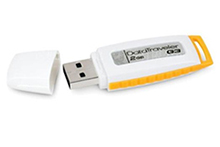 USB disk interface
Thunder laser system supports the USB disk loading.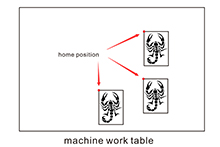 Free Home position
Freely change the starting position.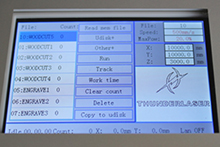 Large buffer memory
You can take the file directly from the memory.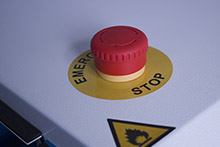 Emergency stop
Turn off the machine immediately when there is an accident.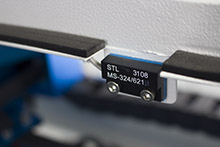 Open flap protection
Laser will stop working if you open the front cover.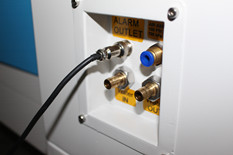 Water protection
Laser will stop working if the water cooling system is not working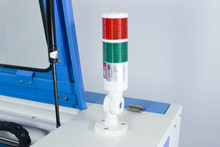 Alarm Lamp
Show the work state and tell when the job is done, more safe for you.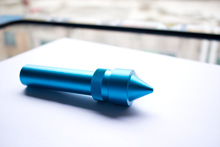 Standard laser head
It is the most often used head.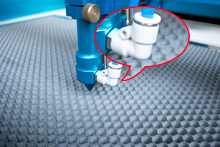 Air assist
Blowing air to prevent the material being burned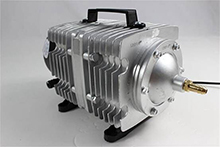 The strong machine case
Improve the laser machine performance.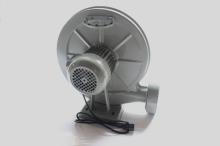 Exhaust system
Ensure the work pieces and laser cutter machine inside be clean.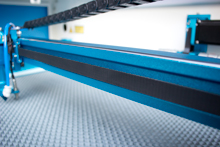 Drive belts
This belt is stable performance with long life, wearable and durable.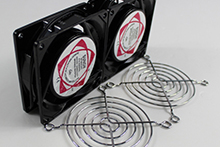 Low-noise cooling fan
Operate the laser in a quiet and comfortable surroundings.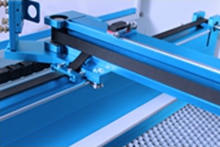 High quality rails
Keep the engraving/cutting precise and very durable.
Technical Specifications
Laser System
NOVA 35
NOVA 51
NOVA 63
Laser Tube Wattage
80-130Watt
100-130Watt
100-150Watt
Work Area
900x600mm(35.4″ x 23.6″)
1300x900mm(51.2″x35.4″)
1600x1000mm(63.0″x39.4″)
Max Part Size (WxLxH)
Front door closed

1000x730x230mm(39.4″ x 28.7″ x9.0″)

1400x1030x230mm(55.1″ x 40.6″ x9.0″)

1700x1130x230mm(66.9″ x 44.5″ x9.0″)

Pass-through door

1000x∞x20mm(39.4″ x ∞" x0.8″)

1400x∞x20mm(55.1″ x ∞" x0.8″)

1700x∞x20mm(66.9″ x ∞" x0.8″)

Table Size
1000x730mm(39.4″ x 28.7″)
1400x1030mm(55.1″ x40.6″)
1700x1130mm(66.9″ x 44.5″)
Z Axis Height
230mm(9.1″)
230mm(9.1″)
230mm(9.1″)
Dimensions(WxDxH)

1500x1105x1040mm(59.1″ x 43.5″ x40.9″)

1900x1405x1040mm(74.8″ x 55.3″ x40.9″)

2200x1505x1040mm(86.6″ x 59.3″ x40.9″)

Net Weight
310kgs(683lbs)
430kgs(948lbs)
470kgs(1036lbs)
Laser Type
Sealed Co2 Glass Laser Tube
Cooling
Water Cooled
Motion Control System
High-Speed Hybrid servo motor
Maximum Speed
1000mm/S(39.4 IPS)
Speed and Power Control (engraving depth)
Computer or manually controlled speed and power from 0-100%. Vector color mapping sets speed and power settings using RGB color mapping.
Operating Modes
Optimized raster, vector, and combined mode
Resolution(DPI)
User controlled from 100 to 500DPI(standard laser head), up to 1000 DPI(HR head)
Computer Interface
Ethernet and USB Connection
Compatible Operating Systems
Windows XP/2000/Vista/7/8/10
Buffer Memory
128MB Standard
Display Panel
3.5″ LCD panel showing current file, total working time, laser power, speed etc.
Electrical Requirements
110 to 240 volts, 50 or 60 Hz, single phase
Ventilation System
Integral exhaust fan.There is 1 output port, 5.7″ (145 mm) in diameter in the rear of the case.
Standard Features
Red dot pointer, Auto focus, Motorized table, Pass-through Door, Air Assist, Water pump ,Exhaust fan, HoneyComb Table, 2″ (50.8 mm) Focus Lens, Easily adjustable Home position, LCD Display,3D Engraving ,"No water" protection, Emergency stop, Maintenance mode, Open cover protection,Hybrid servo motor
Optional Features
High Resolution Head
Increase the resolution up to 1000DPI
Rotary Axis
Use to engrave on round items
Water Chiller
Improve the cooling of laser tube
Machine Size




Optional Items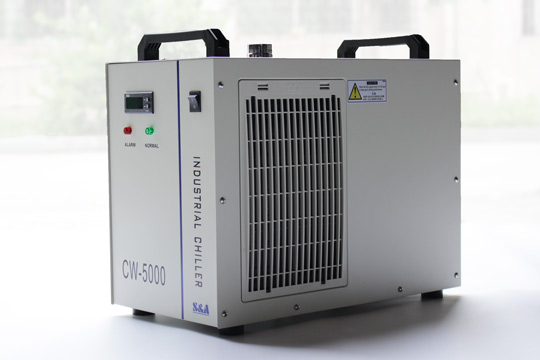 Water Chiller When the laser tube is working, it will produce a large amount of heat.Since the water chiller has the refrigerating capacity and can adjust the temperature intelligently to keep the temperature within a certain range, there by to ensure the stability of laser working.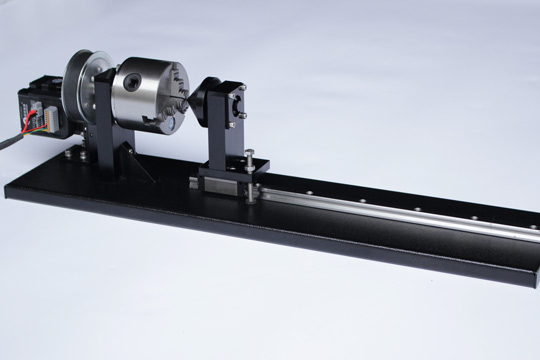 Rotary Axis Rotary engraving equipment was used to extending THUNDERLASER system application, as a optional component, It can be used for cutting and engraving round items…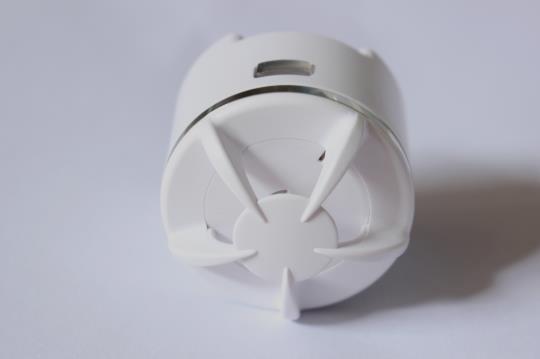 Heat Alarm Detector A thermal detector is designed for areas where a fire will be more flame and heat than smoke; areas such as laser cutter and engraver, kitchens, garages and workshops. The small thermal heat detector will also have a 10 year, long life battery…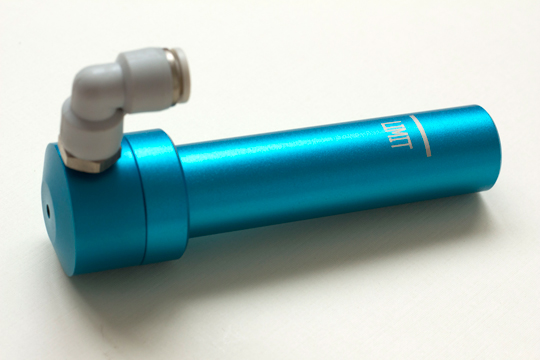 HR laser head We named Hight-Resolution head as HR head for short,it's made by special structure for focusing the laser bean into a much smaller dot,thus we can get more tiny laser dots in a unit area,and the engraving result will be more elaborate…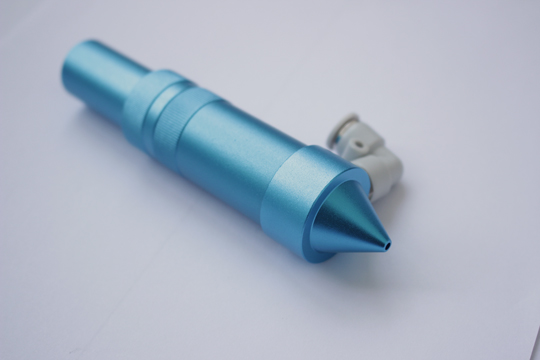 4″ laser head 4″ laser head owns a longer focal distance than 2″ standard head, thus for cutting thick material, it makes the cutting edge more smooth and straight…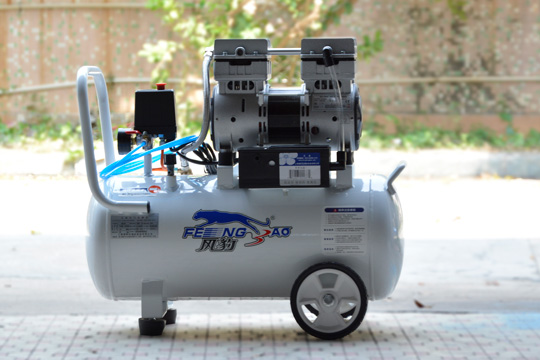 Air compressor The high pressure and low noise air compressor offered by Thunder Laser co2 laser engraving machine includes two parts: the high pressure and low noise air compressor and the water separator…
Materials
If your material is not in the below list, our
Applications Team
would be happy to assist you to test it.
| | | |
| --- | --- | --- |
| Materials | Engrave | Cut |
| Wood | √ | √ |
| Acrylic | √ | √ |
| Delrin | √ | √ |
| Cloth | √ | √ |
| Leather | √ | √ |
| Mat Board | √ | √ |
| Melamine | √ | √ |
| Paper | √ | √ |
| Mylar | √ | √ |
| Pressboard | √ | √ |
| Rubber | √ | √ |
| Wood Veneer | √ | √ |
| Fiberglass | √ | √ |
| Plastic | √ | √ |
| Cork | √ | √ |
| Corian | √ | √ |
| Twill | √ | √ |
| Anodized Aluminum | √ | X |
| Painted Metals | √ | X |
| Tile | √ | X |
| Glass | √ | X |
| Coated Metals | √ | X |
| Ceramics | √ | X |
| Marble | √ | X |
| Stainless Steel | * | X |
| Brass | * | X |
| Titanium | * | X |
| Bare Metal | * | X |
* means the laser cannot engrave directly, you will need the help of the "thermark spray", you can visit www.thermark.com for more information.
Related Pages